Benefits of Chiropractic Massage Therapy
Benefits of Chiropractic Massage Therapy
Written By Allen County Chiropractic Wellness Center on March 13, 2022
---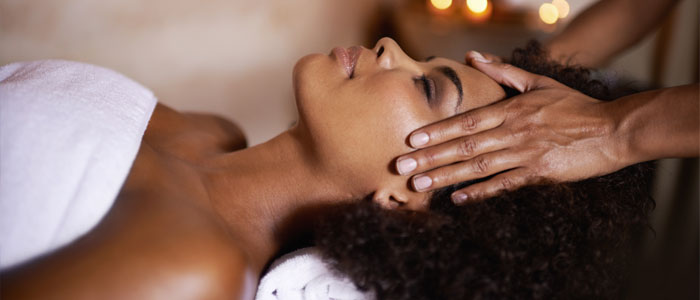 When it comes to treating ailments, relieving stress and improving your overall wellness, massage therapy is an often overlooked option. However, it has grown in popularity in recent years as a way to treat anything from back pain to chronic headaches.
Massage therapists such as those at Allen County Chiropractic Wellness Center in Fort Wayne are experts in finding pain points, as well as performing soothing massage therapy. If you are considering massage therapy as a form of treatment, there are several benefits.
Benefits of Chiropractic Massage Therapy
Alleviate stress:

It's no secret that the lives we lead create a lot of stress. If you experience frequent headaches or pains, you may not have a serious physical condition—you may just be stressed.

Massage therapy

works to improve your stress levels, and many patients report significantly better moods after having received a massage.

Treatment without medications:

When most patients experience back or neck pain, they reach for painkillers to treat their symptoms. However, this does little to fix the underlying issue. Massage therapy readjusts your muscles and can instantly relieve pain after just one visit. While it is not a cure-all, patients who undergo frequent massages report significantly lower levels of pain.

Treat headaches and migraines:

One of the most common reasons patients visit our chiropractic office for massage therapy is to treat their headaches. Massage not only treats headache pain, but can prevent headaches from occurring in the future. Combined with chiropractic adjustments, our patients are happy to report fewer severe headaches.

Increase circulation:

Massage therapy reintroduces oxygen to critical organs and muscle tissue. This stimulates your body's lymph system, drastically reducing your levels of stress and levels of chronic pain.
Professional Massage Therapy in Fort Wayne, IN
When it comes to dealing with chronic pain, we understand the urgency to find treatment that is effective and long-lasting. While massage therapy can't cure all of your issues, patients find that it helps immensely by making pain levels more manageable. Something as simple as getting better sleep at night can have a profound effect on your levels of stress.
Schedule an Appointment
Combined with chiropractic adjustments and lifestyle changes, many patients find that their ailments disappear or are at much more manageable levels. If you are interested in trying massage therapy, don't hesitate! Contact Allen County Chiropractic Wellness Center at (260) 432-7339 to schedule an appointment.

Posted In: Chiropractic Headache Treatment Massage Stress Reduction