Can Chiropractors Offer Headache Treatment? 
Can Chiropractors Offer Headache Treatment? 
Written By Allen County Chiropractic Wellness Center on October 4, 2019
---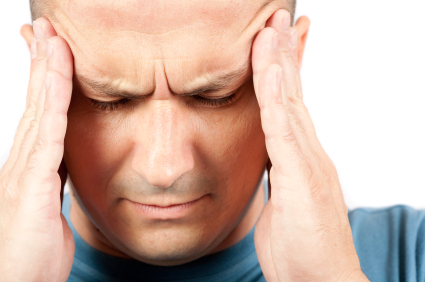 Headaches are a common complaint. According to the American Chiropractic Association, nine out of 10 people experience headaches at one time or another. While the cause of headaches varies, many headache sufferers find relief in chiropractic treatments.
Dr. Monique Levesque-Hartle and Dr Shannon Neirman have been in practice for more than 25 years and have extensive experience using chiropractic headache treatments to reduce or eliminate headaches in their patients.
Headaches and Neck Tension
While headaches originate for different reasons, one of the biggest culprits is neck tension. Working at computers all day creates significant tension that can lead to neck pain and headaches. Chiropractic treatments realign the cervical vertebrae, releasing compression on nerves and allowing muscles to relax. There is also a growing body of evidence showing chiropractic care can be beneficial for migraines and cluster headaches as well.
Preventative Care
You can take steps to lower your incidence of headaches. The American Chiropractic Association recommends taking breaks every 30 minutes or so if you work at a desk. Gently stretch the head and neck using a comfortable range of motion. Low impact exercise can also help to keep some headaches at bay by reducing stress and tension.
Benefits of Chiropractic Headache Treatments
When headaches strike, there are good reasons to choose chiropractic care over traditional medical treatments. Benefits of chiropractic care include:
Treatments do not involve medication that could have side effects or become addictive.
Addresses the cause of the headaches rather than the symptoms, for long-lasting relief.
Hands-on treatments are safe and comfortable for most patients.
Not all headaches originate in the head. Chiropractors know how to treat the whole body, targeting the source of the headaches for more effective treatment.
If you suffer from headaches, chiropractic headache treatments might provide desired relief. Contact Allen County Chiropractic at 260-432-7339 to schedule your appointment with Dr. Hartle and Dr Nierman today.

Posted In: Chiropractic Headache Treatment