Can Chiropractors Treat Headaches?
Can Chiropractors Treat Headaches?
Written By Allen County Chiropractic Wellness Center on November 6, 2021
---
Chiropractic Headache Treatments Are Available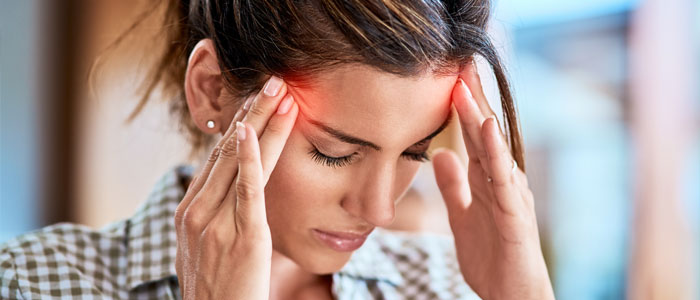 Most Americans can say that they have experienced a headache at some point in their life. Some of the most common headaches are tension headaches and migraines. For many, the first thought they have when it comes to headache treatment is medication. However, medication only relieves headache pain temporarily and sometimes has harmful or uncomfortable side effects.
Chiropractic care might be the option you are looking for to treat your headache. It's a non-invasive treatment that is side effect-free and long-lasting. Dr. Monique Levesque-Hartle at Allen County Chiropractic Wellness Center has been providing natural headache treatment to the Fort Wayne community in Indiana for years. She and Dr. Shannon Nierman can help you get to the root cause of your headache and eliminate it for good.
Schedule an appointment with us today.
How Chiropractors Can Provide Headache Treatment
When it comes to headache treatment, the core of what chiropractors do is focused on finding the cause of your pain instead of merely treating the symptoms. Excessive strain on the neck and back often contributes heavily to the development of tension headaches. Similarly, some headaches stem from poor spinal alignment or neck and back pain.
These are conditions that chiropractors are specially trained to handle. If your chiropractor identifies one of these problem conditions to be the cause of – or a contributing factor to – your headache, they might design a headache treatment plan that includes spinal or neck readjustment or manipulation.
Your chiropractor might also help you to identify lifestyle changes you can make to prevent the recurrence of similar headaches, such as applying ergonomic changes or eliminating headache triggers.
Headache Treatment at Allen County Chiropractic Wellness Center
At Allen County Chiropractic Wellness Center, your headache treatment plan will be created by one of our experienced chiropractors and completely tailored to your unique needs. Our office and treatment rooms, conveniently located on Constitution Drive, are designed with your privacy and comfort in mind. Our doctors are among the best in Fort Wayne and have helped Indiana residents with headaches, back pain, neck pain, and a number of other conditions for years.
Schedule an Appointment Today
Set up a time to consult with our doctors and find out how chiropractic care can provide long-lasting headache treatment that changes your life.

Posted In: Chiropractic Headache Treatment