Low Back Pain Treatment With Chiropractic in Fort Wayne
Low Back Pain Treatment With Chiropractic in Fort Wayne
Written By Allen County Chiropractic Wellness Center on January 13, 2022
---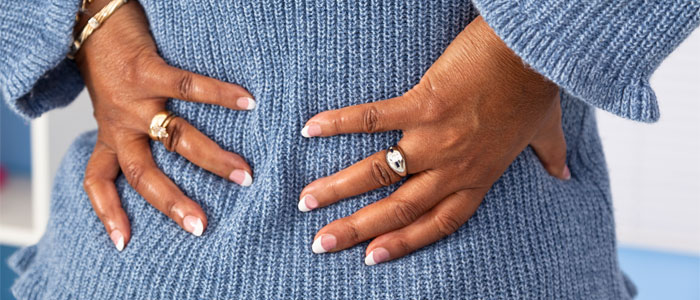 Suffering from back pain? You aren't alone. Low back pain is an increasingly common condition that affects millions of Americans per year. In fact, you may be surprised to learn that more than 500 million people worldwide suffer from some degree of low back pain.
The good news is that the chiropractic care at Allen County Chiropractic Wellness Center specializes in treating all sorts of back ailments, mild or severe. If you are looking to get back to a healthy and pain-free life, it's worth looking into expert chiropractic care.
Why See a Chiropractor for Low Back Pain?
There are several reasons why chiropractic care is one of the best approaches you can take for natural, effective back pain treatment.
Treat issues in a non-addictive, non-invasive way:

When many patients feel back pain coming on, they get into the habit of taking painkillers. While this treats the symptoms of your issue, it does little to solve the underlying problem. Chiropractic care uses

adjustments

to treat back pain in a way that is non-invasive, and does not put the patient at risk of addiction.

Receive treatment from an expert:

Dr. Levesque-Hartle and Dr. Nierman are experts in the spine. They understand the different pain points that can be causing your low back pain. Additionally, they can help determine if your issue is muscular or skeletal, which can drastically change your treatment.

Treat your low back pain at the source:

Rather than taking painkillers, chiropractic care incorporates targeted adjustments and manipulations. This works to realign your spine and correct your issue at the source, making chiropractic care efficient and cost-effective.
Allen County Chiropractic Wellness Center in Fort Wayne
When it comes to low back pain treatment, time is of the essence. What starts off as a mild or dull pain can quickly escalate into a chronic condition. Chiropractic care can provide immediate relief to your low back pain, but also prevent it from returning in the future. Our patients report that they have less severe symptoms after just a few visits to our office.
Our office helps you evaluate your lifestyle so you can change what is causing your back pain. We develop a comprehensive treatment plan that works on a patient by patient basis.
Schedule an Appointment
Low back pain can be serious, and you shouldn't be expected to suffer with it. Get your life back and visit our chiropractic office in Fort Wayne by calling (260) 432-7339.

Posted In: Low Back Pain Treatment Chiropractic Back Pain Treatment