Neck Pain Due To Bad Posture? Chiropractic Can Help
Neck Pain Due To Bad Posture? Chiropractic Can Help
Written By Allen County Chiropractic Wellness Center on October 6, 2021
---
Chiropractic Care for Neck Pain Treatment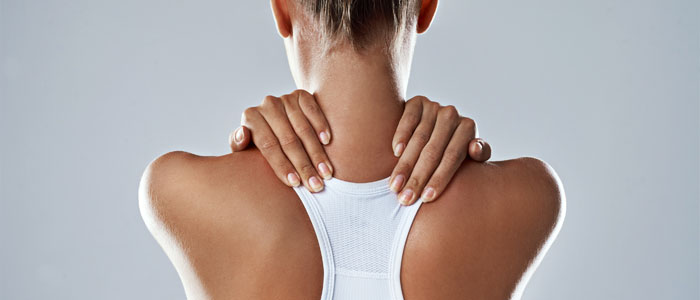 Did you know that bad posture is one of the most common causes of neck pain among teens and adults in America? Much of the time, poor neck posture involves craning the neck forward – often to stare at a mobile device or laptop.
When the neck is bent forward this way for prolonged periods of time, excessive stress is placed on the cervical spine and the muscles are overloaded. Bad back posture can also result in neck pain. Over time, neck pain from bad posture can worsen and become unbearable. However, it's possible to find neck pain treatment in chiropractic care.
Chiropractors are specially trained to identify and correct issues in the neck and spine without resorting to intrusive surgical methods or prescription medications. Get in touch with us at Allen County Chiropractic Wellness Center in Fort Wayne, Indiana, to meet with one of our chiropractors and finally get rid of your neck pain.
What Can Chiropractic Do for My Neck Pain?
At Allen County Chiropractic Wellness Center, the first thing our chiropractors will do is properly diagnose your symptoms. Identifying the source of your pain will allow them to design a treatment plan that eliminates the cause, leaving you with long-lasting relief. Chiropractic neck pain treatment reduces pain, inflammation, and stiffness while restoring your range of motion.
Your treatment plan could include neck adjustments, spinal adjustments, deep-tissue massage therapy, or any of a number of other chiropractic techniques. Whatever your chiropractor decides is the best way to treat your pain, you can be assured that it will be gentle, non-invasive, and provide long-lasting treatment.
Correct Your Posture to Prevent Neck Pain
The best neck pain treatment is prevention. When you come in to see us, Dr. Monique Levesque-Hartle or Dr. Shannon Nierman, our in-house chiropractors, will walk you through lifestyle and posture changes you can make to prevent neck pain in the future. As you go about your day-to-day activities, try to be conscious of your neck and back posture by standing and sitting straight up as much as possible.
Neck Pain Treatment at Allen County Chiropractic Wellness Center
Choose Allen County Chiropractic Wellness Center if you are suffering from neck pain due to bad posture. Our experienced doctors and the rest of the medical team have been providing compassionate, effective care to residents of Fort Wayne for years, and we can't wait to help you find relief!
Schedule an Appointment With Us
Don't live with a stiff, hurting neck because of your bad posture. Schedule an appointment with us today to learn more about our affordable and long-lasting treatment options.

Posted In: Neck Pain Treatment Chiropractic Massage