Nutrition and Viruses: Virus Prevention and How to Quicken Recovery
Nutrition and Viruses: Virus Prevention and How to Quicken Recovery
Written By Allen County Chiropractic Wellness Center on April 27, 2020
---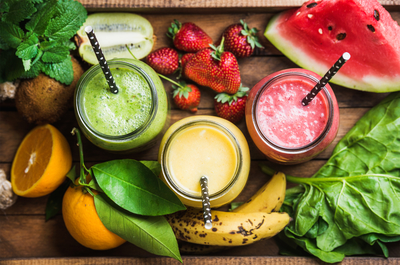 Cold, flu, and sinus season is here. The CDC estimates between 9 and 45 million cases of influenza each year. While the flu may not be the type of virus that everyone's talking about, you can protect yourself from all kinds of viruses with the proper prevention methods.
Some of the best protection against viruses include good nutrition, getting enough sleep, regular exercise, and frequent hand-washing. If you're unable to keep viruses at bay, there are steps that you can take to help you recover faster.
An Ounce of Prevention: Keeping Viruses at Bay
"An ounce of prevention is worth a pound of cure" is more than a clever phrase. Virus prevention takes many forms, and by implanting each of these tips into your daily life, you will reduce your likelihood of becoming ill.
Work towards keeping viruses at bay by:
Good Nutrition
Regular Exercise
Getting Enough Sleep
Reducing Stress
Regular chiropractic care
Frequent Hand-Washing
Avoiding touching your face
Getting the Proper Nutrition to Recover from Viruses Faster
Getting the proper nutrition will help you recover from viruses faster and help keep cold, flu, and sinus infections at bay. Support your health by eating:
Foods high in vitamin C, such as citrus fruits, red bell peppers, or tomato juice.
Lean proteins, including eggs, poultry, and seafood.
Onions and garlic as these vegetables serve as natural anti-viral boosters.
A minimum of a gallon of water per day to avoid dehydration.
One tsp. of apple cider vinegar mixed into a glass of water three times daily.
Some foods can be harmful to your health when recovering from viruses. If you are suffering from an illness, try to avoid:
Additional Virus Recovery Tips
In addition to getting the proper nutrition, here are other tips that can help you recover from viruses faster:
Use probiotics.
Take supplements that boost your immune system.
Avoid medications that will reduce your fever, unless your temperature is above 102. Your fever helps you fight off illness.
There's an old wives tale that has worked for many. Try putting Vicks on your feet at night and wear socks to bed to help a cough.
Give Your Immune System a Boost with Chiropractic Care in Fort Wayne
Dr. Monique Levesque-Hartle has been providing chiropractic services since 1993. Additionally, she is a Board Certified Clinical Nutritionist that can provide patients with recommendations and guidance to ensure they're meeting their nutritional needs.
Dr. Shannon Nierman has been providing the Fort Wayne community with chiropractic services for several years. During your visits, Dr. Nierman will work with you to create a personalized treatment plan for you based on your goals, needs, and symptoms.
Are you in need of chiropractic care in Fort Wayne? Contact us today at (260) 432-7339 or schedule an appointment online.

Posted In: Chiropractic Nutrition Virus Prevention