Nutritional Counseling
Nutritional Counseling
Written By Allen County Chiropractic Wellness Center on March 22, 2021
---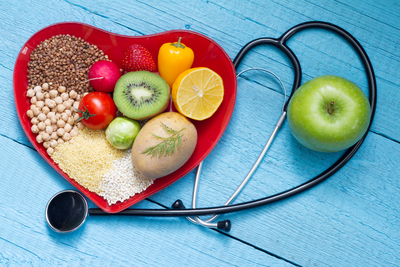 Many ailments, ranging from headaches to joint pain, and other infections, are caused by your nutritional choices. Consequently, nutrition plays a big role in treating such conditions and overall health. Nutritional counseling is designed to optimize your health and correct various disorders caused by poor food choices and an unhealthy lifestyle. Proper nutrition is vital when faced with autoimmune diseases and chronic health conditions.
Why Nutritional Counseling?
You should consider nutritional counseling if you are suffering from common ailments and mental health issues. Allen County Chiropractic Wellness Center provides comprehensive nutritional counseling targeting patients suffering from the following conditions:
Anxiety
Multiple sclerosis
Rheumatoid arthritis and osteoarthritis
Diabetes
Fibromyalgia
Heart disease
High blood sugar and high blood pressure
Lupus
Chronic inflammation
Insomnia
Infertility
Weight issues
Nutritional counseling is essential for anyone looking to optimize their health and reduce the risk of developing chronic diseases. Nutrition is also used to address fatigue, headaches, inflammation, and other common ailments.
Does Nutritional Counseling Work?
The desirable benefits of nutritional counseling are possible with a proper nutrition plan tailored for your unique needs. There are four major steps we use at Allen County Chiropractic Wellness Center:
Initial Assessment
Comprehensive Blood Work
Personalized Treatment
Ongoing Monitoring and Treatment
In the first appointment, you will receive a metabolic assessment and medical history assessment to examine your condition and needs. You may also undergo blood and stool tests to identify food allergies and other issues.
The doctor will then offer personalized treatment based on the lab results and history. The treatment may involve supplements, home exercises and stretches, diet modification, stress management, and other programs.
Trusted Nutritional Counselor in Fort Wayne
Are you looking for trusted nutritional counselors in Fort Wayne? We recommend talking to our expert nutritionists to address your health needs early through proper nutrition and lifestyle modifications. Allen County Chiropractic Wellness Center is committed to providing high-quality treatments and therapies in Fort Wayne.
Meet Dr. Monique Levesque-Hartle, Nutritional Counselor in Fort Wayne
Dr. Monique Levesque-Hartle, D.C., D.A.C.B.N. is a Board-Certified Clinical Nutritionist. She has been practicing since 1993 and has a passion for helping patients lead healthier, happier lives.
Besides offering nutritional counseling, Dr. Monique offers various non-invasive therapies, such as myofascial release and chiropractic adjustments. You can also visit Dr. Shannon Nierman, D.C, L.Ac. for chiropractic adjustments and continued acupuncture treatments.
She is a graduate of the Master's Program for Whiplash Injuries and uses her experience to provide comprehensive and effective treatment for all patients.
Call us today at (260) 432-7339 to speak to a Nutritional counselor in Fort Wayne.

Posted In: Chiropractic Nutrition Nutritional Counseling