Promoting Overall Wellness Through Chiropractic Care
Promoting Overall Wellness Through Chiropractic Care
Written By Allen County Chiropractic Wellness Center on April 13, 2022
---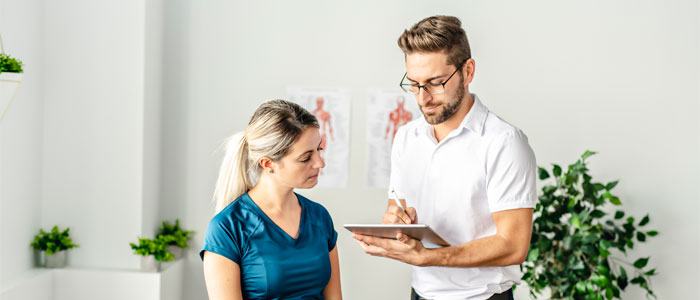 Chiropractic care is all about treating the whole body. It's more than treating back pain, making chiropractic a great way to naturally promote overall health and wellness. The spine and nervous system are closely intertwined, and problems with the spinal column can disrupt your nervous system and be the root cause of countless health issues.
Our skilled chiropractors at Allen County Chiropractic Wellness Center in Fort Wayne, IN can identify issues in your spine and apply chiropractic care to help your body restore optimal health. These techniques are natural and noninvasive, and use only gentle force, making them safe for patients of all ages.
The Benefits of Chiropractic Care
Some of the overall benefits of chiropractic care include:
Increased mobility and a larger range of motion
A reduced risk of injury
An increase in balance and coordination
Fewer instances of tissue inflammation
Feeling more energetic
A greater sense of well being and relaxation
Our chiropractors in Fort Wayne work to use a holistic approach in which treatment addresses the root of the problem, leading to significant and long-lasting results.
Find a Chiropractor in Fort Wayne, Indiana
Our office is conveniently located off of I-69 in Fort Wayne, our treatment rooms are large and private, and we have a strict "no wait policy" in which all of our patients are seen immediately.
At your first visit, you'll be given an in-depth consultation with one of our doctors, who will go over your health history, discuss any problem areas and concerns you may have, and provide potential treatment options. After an examination, you'll be given your first treatment, which may include spinal adjustments, physical therapies, or soft tissue therapies. At the end of your visit, your doctor will give you at-home activities to complete to further your treatment, as well as schedule a follow-up appointment at a time that's convenient for you.
Schedule an Appointment Today
Experience the myriad benefits of chiropractic care in Fort Wayne, Indiana, by scheduling an appointment by phone at (260) 432-7339.

Posted In: Chiropractic