The Benefits of Chiropractic Care for Sports Injuries
The Benefits of Chiropractic Care for Sports Injuries
Written By Allen County Chiropractic Wellness Center on June 2, 2021
---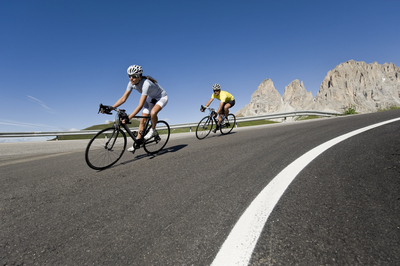 The benefits of chiropractic care are numerous, including what it can do for athletes and weekend warriors. If you're injured or in pain, you don't necessarily need to take drugs or undergo surgery to get back in the game. Chiropractic offers a holistic way to heal and get stronger.
At Allen County Chiropractic Wellness Center in Fort Wayne, we have the advantage of being athletes as well as doctors. Our histories allow us to understand the healing process from the athlete's perspective as well as the doctor's. We work hard to provide the best quality chiropractic care for all athletes.
How Our Chiropractors Help Athletes Recover
Most professional teams have at least one chiropractor on staff. For decades, sports leagues have known about how chiropractors can help give them that extra competitive edge via improved range of motion, pain reduction, faster recovery from both exertion and injury, and staving off the need for surgery.
We have a variety of tools/procedures in our kit for athletes. At the core lies spinal and extremity manipulation to realign problem areas. This restores range of motion, improves blood flow and enables your body to heal itself. We'll also work with you to improve flexibility and strengthen muscles to help prevent re-injury.
Injuries are either gradual or sudden, making it critical to get seen as soon as you know something's wrong. Chiropractic care works to reduce stress on your joints and restore balance. Athletes can feel the difference in as little as two treatments. Chiropractic care is beneficial for shoulder injuries, knee injuries, most back injuries, hip injuries, and more.
It's also proven to increase healing speed and we've seen it firsthand in our own clinic. We treated a high school football player who sprained his MCL. He was told he would be out for 6 weeks. We had him back on the field in 3 weeks, just in time for the State Championship game.
Treat Your Sports Injuries at Allen County Chiropractic Wellness Center
Dr. Monique Levesque-Hartle is five-time Canadian National Champion and represented Canada at the World Powerlifting Championships for many years. Dr. Shannon Nierman is a Navy veteran, a two-time Ironman finisher, has competed in triathlons, and now competes in ultra-marathons.
We offer various chiropractic services and acupuncture and enjoy building long lasting relationships with their patients.
Have questions or are ready to schedule an appointment? Give us a call at (260) 432-7339. We look forward to helping you recover from injury as fast as possible.

Posted In: Sports Injury Treatment Chiropractic