3 Good Reasons You Need Nutritional Counseling
3 Good Reasons You Need Nutritional Counseling
Written By Allen County Chiropractic Wellness Center on February 14, 2020
---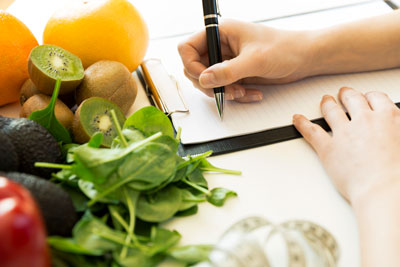 Despite the nutritional benefits of fruits, vegetables, and other fresh foods, Americans aren't consuming enough of them in their daily diet. One of the main reasons for this is the lack of sufficient information about nutritional diets.
Nutritional counseling analyzes your various health needs in your diet and physical activity. Your nutritional counselor will help you set reasonable personal health goals and teach you different ways to maintain these objectives in your life
3 Benefits of Nutrition Counseling
Nutritional counseling comes with a range of benefits, including:
Get Fit Quickly
One of the most common musculoskeletal-related issues in the U.S. is obesity. Obesity can trigger a host of other health issues including stroke, muscle strains, arthritis, and problems within the skeletal structure. The effects of obesity worsen as you grow older, making it crucial to change your lifestyle as soon as possible.
Instead of trying out various weight loss products and fitness routines, a nutrition counselor will recommend the right programs and nutritional supplements for your specific needs. This saves you a significant amount of time which is crucial at this stage.
Solves the Root Problem
Rather than treating the symptoms, nutritional counseling focuses on getting to the root cause of your health and dietary problems. Your counselor will offer favorable diet and treatment options that'll take care of the problem once and for all.
Eat Food You Can Enjoy
Let's face it, most nutritional diets involve bland food. This is probably why many people dump the diet programs after a few weeks. However, a nutrition counselor can help you create a healthy and delicious diet program that you can enjoy every day.
Nutritional Counseling in Fort Wayne for a Healthy Lifestyle
At Allen County Chiropractic Wellness Center, we offer comprehensive nutritional counseling. Our dedicated nutrition counselor is certified in Clinical Nutrition, and ready to help you live a healthier, happier life with smart nutrition.
Dr. Monique is a Diplomate of the American Clinical Board of Nutrition.
Call us today at 260-432-7339 to schedule an appointment with Dr. Monique Levesque-Hartle.

Posted In: Nutrition