Far Infrared Sauna
Far Infrared Sauna
Written By Allen County Chiropractic Wellness Center on April 22, 2021
---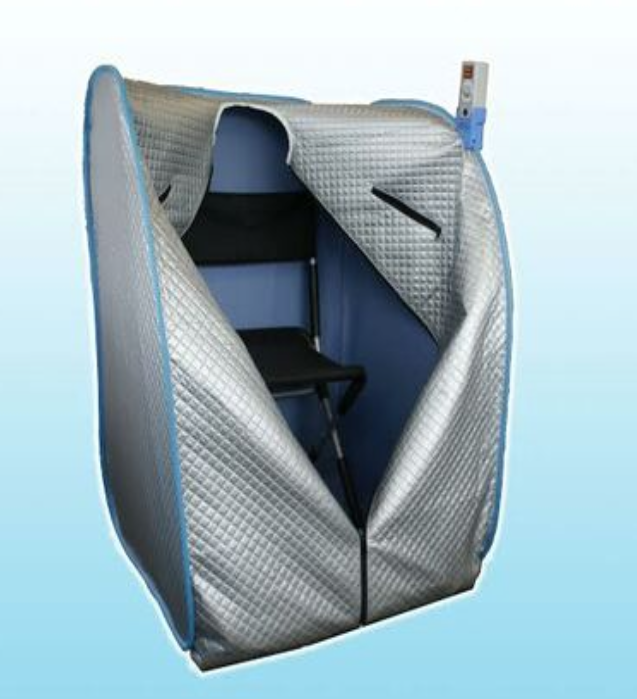 Saunas have various health benefits, ranging from detoxification to immune and metabolism boosting. The increased temperatures of the sauna also help to break down water molecule clusters and burn extra calories. You will get these benefits and more when using the Far Infrared Sauna, a relaxing sauna tent six times more effective than contemporary portable infrared saunas.
What is Far Infrared Sauna?
Far Infrared Sauna is a portable sauna tent designed to provide relaxing therapy with many potential benefits. It is more space-efficient and affordable than wooden saunas and offers quick relief thanks to its deep-reaching heat.
The Far Infrared features a 250 lbs. chair capacity with a 30-minute timer and two heating elements. It heats up in only thirty seconds, operating at temperatures between 110 and 169 Fahrenheit. The tent is tailored for those suffering from the following:
Arthritis
Neuropathy
Fibromyalgia
Colds and Flu
Strains
Sprains
Joint Pain
Stiffness
Inflammatory conditions
Sauna treatment also stimulates wound healing, repairs scar tissue, and fights infection. Other benefits include treating insomnia, headaches, lupus, and so much more.
Benefits of the Far Infrared Sauna Tent
Far Infrared Sauna opens up body pores to release toxin buildup and improves microcirculation, which is vital in soothing inflammation and cleaning heavy metal buildup in tissues. The tent also causes induced fever, increasing your core temperature to kill bacteria and viruses. The top benefits of Far Infrared Sauna include:
Enhances detoxification
Accelerates workout and injury recovery
Boosts immunity and metabolism
Burns more calories and body fat
Has anti-aging benefits
The Far Infrared Sauna tent is perfect for fitness enthusiasts and patients recovering from physical injuries. In just 15 minutes, you can burn up to 600 calories while also soothing muscle tension.
Reliable Infrared Saunas in Fort Wayne
If you live in Fort Wayne, you come into Allen County Chiropractic Wellness Center to use the sauna yourself. However, it is vital to speak to an expert chiropractor before using portable saunas, especially when treating chronic health conditions.
Meet Dr. Monique Levesque Chiropractor in Fort Wayne
Dr. Monique Levesque-Hartle, D.C., D.A.C.B.N, is a Chiropractic Doctor and Board-Certified Clinical Nutritionist with close to 30 years of experience. She is a Diplomate of Nutrition and a graduate of the Master's Program for Whiplash Injuries.
Dr. Monique has been providing nutrition counseling, chiropractic adjustments, and other therapies to patients in Fort Wayne since 1993. She is available for consultations and appointments at Allen County Chiropractic Wellness Center.
Dr. Shannon Nierman, D.C, L.Ac. has taken 100 hours of class in the Chiropractic Neurology program and is a Licensed Acupuncturist. He is a 2 time Ironman finisher and interested in sports and family care. He enjoys building long lasting relationships with his patients and within the community.
Call us today at (260) 432-7339 for an appointment to use our premium Far Infrared Sauna.

Posted In: Chiropractic Far Infrared Sauna